its
'

our story
eat beautiful
Here's a true story about how, over two decades, itsu customers created a new and pioneering food place. Thank you to them for their thousands of emails, letters, texts and phone calls along the way.
I first visited Tokyo in the winter of '94 and fell in love with the harmony and precision of the food; every bento box was a work of art.
If beautiful food, fast, was humanly possible, then Japan was leading the way, and it's probably why nearly 100,000 people there, are over one hundred years old.
I returned home determined to create a new kind of food place. I had no idea how hard it would be, but itsu Chelsea, London opened in 1997, itsu Soho a few years later, followed by 80 more over the next 20 years.
beautiful food, beautifully done
Most of our Asian-inspired 'health & happiness' dishes are under 500 [good] calories and are packed with vitamins, fibre & protein, over a third are plant-based.
Every itsu has its own kitchen team making nutritious dishes which are steamed [not fried] and made on the spot with responsibly sourced ingredients.
We have a half-price sale every evening to tackle food waste and because there is no 'planet B' we will continue to pioneer sustainable solutions within itsu at every opportunity. We pay our hard-working, proud, professional employees as much as we can possibly afford, rather than as little as we can get away with; their careers, passion and sense of purpose are vital to us all; they are our heart & hope for a bright future.
I promise we'll keep listening, learning and staying restless for another 20 years.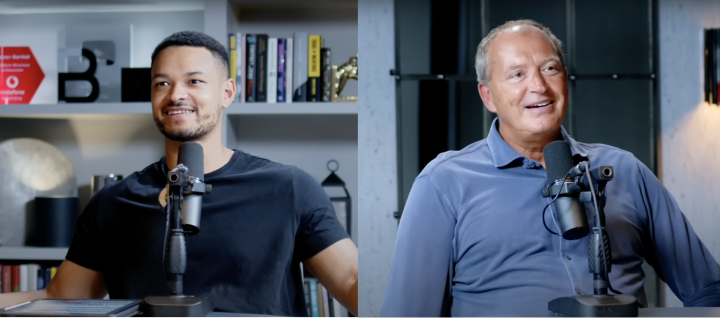 mini movie [& podcasts]
Our eat beautiful crusade, Diary of a CEO with Steven Bartlett & more
#1 eat beautiful
eat beautiful is value no 1. and guides all of our decisions. Asian-inspired, affordable, nutritious food made with quality ingredients, respect, precision & passion. Powerful, authentic, umami flavours and innovative fusions are our goal. Ancient culinary techniques and craftsmanship are celebrated by our skilled suppliers across Japan, Korea, China & Vietnam and in our orchid-filled restaurants worldwide. The utmost love and care go into every detail, from raw produce to final presentation.
#2 health & happiness
itsu's Asian-inspired food is nutritious, light, & delicious. We celebrate balanced nutrition [not diets & denial] - in the world of fast food we are visionary and completely unique. Our restaurant menu is protein-packed, about 40% plant-based and full of fresh vegetables, vitamins, fibre & flavour. Our dishes are mostly under 500 [good] calories, full of wholegrains, greens & fermented soy. When creating grocery and restaurant dishes we use huge amounts of healthy ingredients full of flavour like seaweed, miso, toasted seeds, herbs & ginger.
#3 steamed, not fried
Whilst others fry, itsu steams. Steaming locks in vitamins and nutrients and keeps unnecessary saturated fat out. The cleanest way to cook - steaming is in perfect harmony with our vision and values. In our restaurant we steam everything from our proteins to bao to edamame beans - a radical commitment to our customers. Fast food is commonly deep fried and cheesy [or both] to provide customers with addictive fat and a generous mouthfeel. itsu turned its back on this and swims upstream, against the tide.
#4 there is no planet-B
We nurture itsu for tomorrow forever mindful of the wellbeing of our fragile planet. This means working with suppliers who love and care for their crop, their people and their impact on the world. You'll find milestones, big & small, updated regularly below. Some changes are more impressive than others, we celebrate them all, to remind ourselves that little things make big things happen.
#5 careers, purpose & passion
We recognise the power of providing our employees with a true sense of purpose, skills and a fulfilling career where their passion and hard work result in success and fulfilment. Our people are our heart & hope for a bright future. We want to work with employees who look up rather than down & we pay them as much as we can afford rather than as little as we can get away with. Wherever possible, we promote from within; many of our execs, heads and managers started in the kitchen. Accountability, responsibility, trust and more freedom help our people grow as individuals and ensure itsu grows as one successful team.
#6 freshly made, on the spot
We insist on using nutrient-rich, fragile & fresh ingredients with a short shelf life for all our cold dishes and bento boxes. Many of our signature grocery products, made by partners using authentic quality ingredients and methods and created to be freshly steamed before serving.